NZXT has been producing Cases, Coolers, and minimalist design products to the market since 2004. Recently, leaks on Twitter have surfaced of the new NZXT H9 Flow. The timing of these leaks coincide within the timeframe of CES 2023. As we currently continue to cover CES product releases, this is something that we didn't expect.
Twitter posts from user wxnod show image renders of the NZXT H9 Flow in addition to a spec comparison with other cases such as the Corsair 5000D and Lian-Li O11D. It seems that the case is slightly wider than the O11. We speculate that this is to avoid interference with 12VHPWR cables during the building process.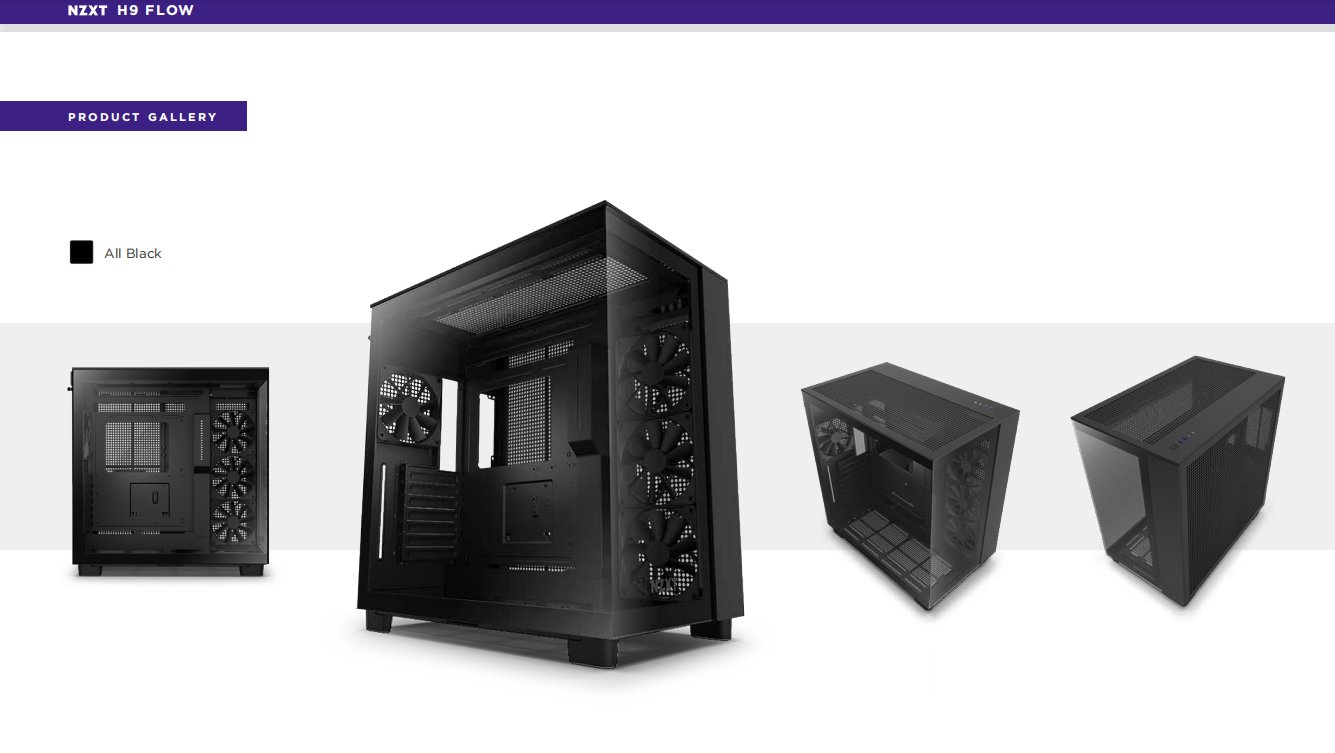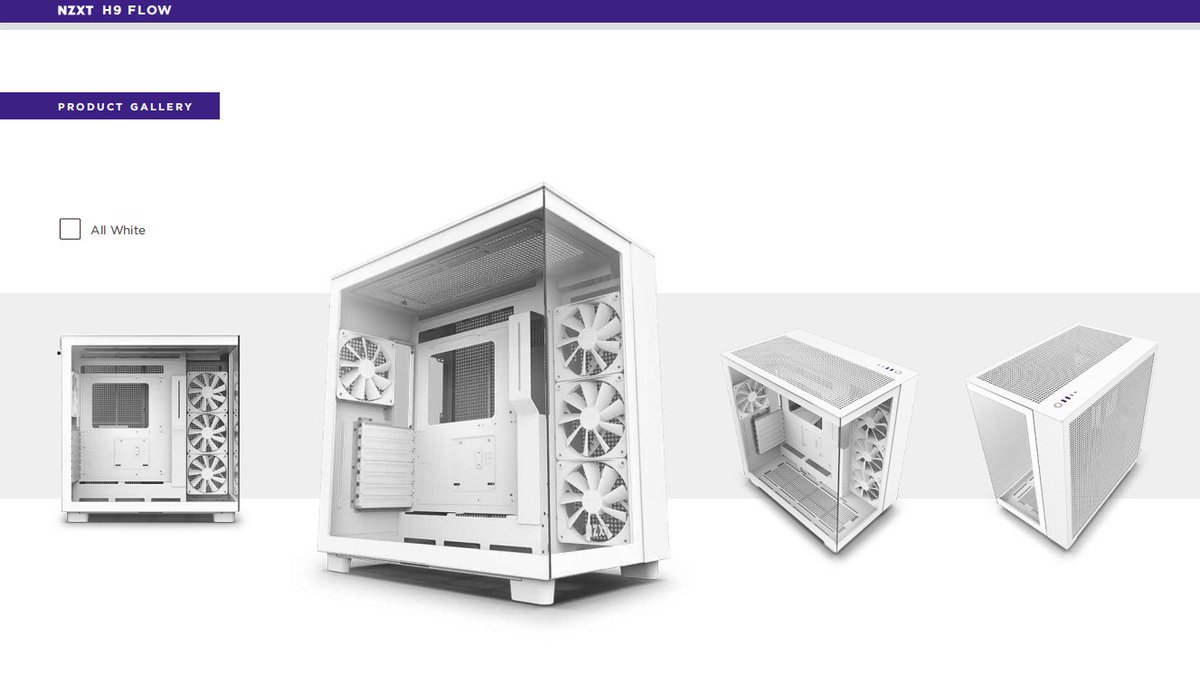 From what we can see, the H9 Flow has a Frame that resembles similarity with the Lian-Li O11 Dynamic with its dual chamber design for the PSU compartment. The case will be made out of SGCC Steel with a Tempered-Glass front and side. Fan support is expected to be expansive, with a maximum capacity of what seems to be 10 fans. It is unknown whether fan support for the side, top and bottom are 3x120s or 3x140s, but we expect the latter option to be true. The mid-tower will support up to ATX board, but we don't know if it supports certain eATX boards with lengths up to 275mm, if we go by what NZXT supported previously.
The back and top have mesh like perforated holes to ensure high airflow for the case.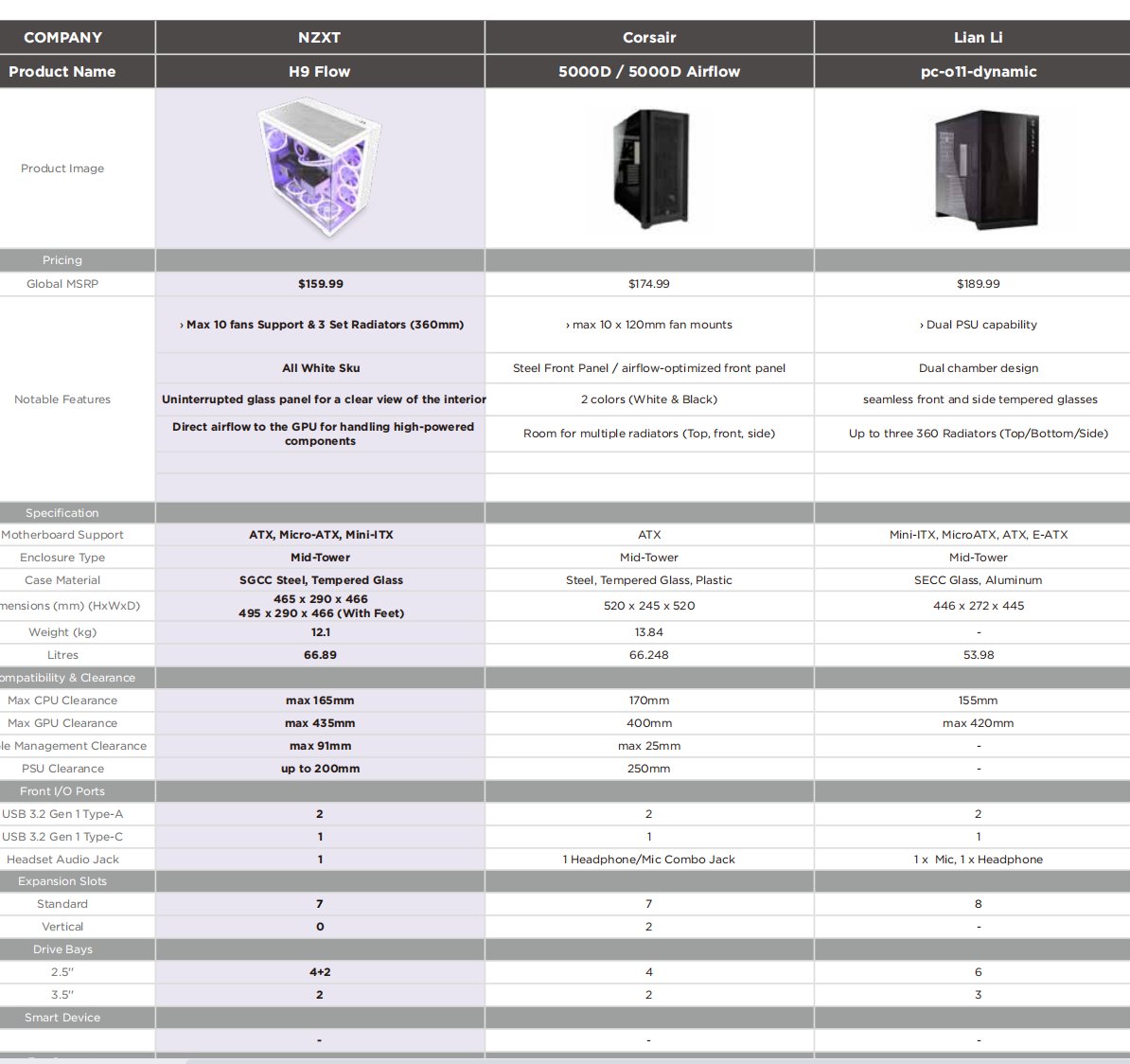 The case will be available in both black and white variants and is priced at 159$, putting it in line with the higher-end competition such as the Lian Li Lancool III. It will be interesting to see if this delivers as another generic O11 like case, or if it delivers something unique.